The Friends of Texas Peace Officers' Memorial Needs Your Help!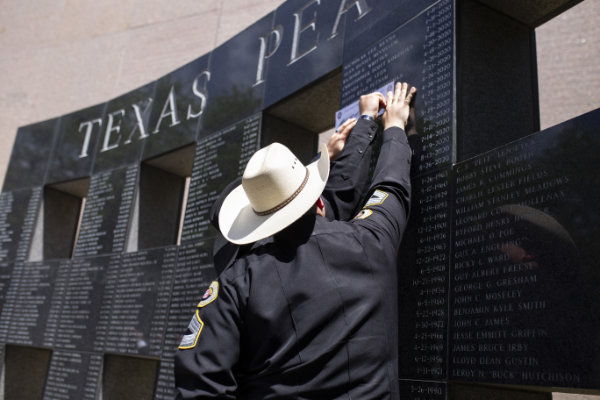 Since it was established, in 1999, the Texas Peace Officers' Memorial has been engraved with over 2000 Texas Law Enforcement Officers. No one could foretell, however, just how quickly the front facade of the wall would be filled. Sadly, the number of fallen officers in Texas only grows now as we are faced with an unseen enemy–COVID-19.

The Texas Peace Officers' Memorial belongs to the survivors and the agencies who have suffered the loss of their loved ones and their friends, and to the people of Texas. Texans are proud people who respect and love one another. As Texans and Survivors, we can't let one single name, one single sacrifice fade into forgotten memory.
It is our duty to Remember and Honor them–ALL. Will you help us?
Please donate to the Never Forget TPOM Campaign!
To donate directly, go to: https://www.paypal.com/paypalme/my/profile
To donate by check, mail to:
Friends of the Texas Peace Officers' Memorial,
6200 La Calma Drive, Austin, Texas 78752.
The Texas K9 Memorial is in the works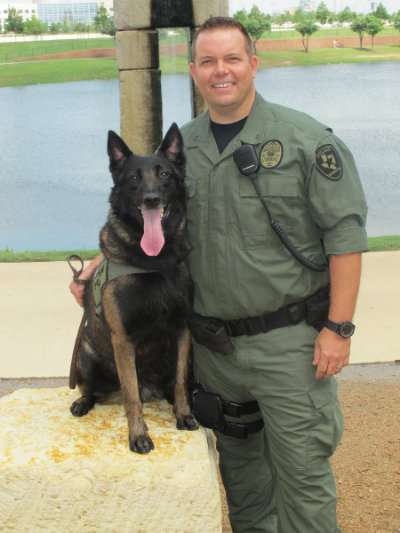 At this time, we are in the planning process for the creation and establishment of a Texas K9 Memorial. All Texans know that much of the service and protection we have here in our great state is due to the faithful, talented K9 Heroes who get up and go to work each day.

We will do what we can to Honor them as well.

When we have more information about the K9 Memorial, you will find it here.