The Texas Peace Officers' Memorial Ceremony and Texas Peace Officers' Memorial Candlelight Vigil will be combined into a single event. The event will be held in the evening on Sunday, April 30, 2023. Location is TBD.
Parking
1201 San Jacinto Blvd, Austin, Texas 78701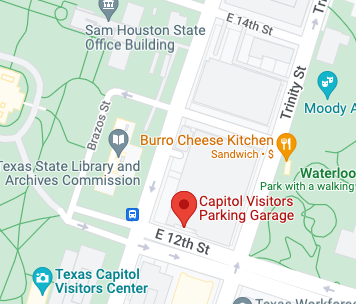 Memorial March – Honor Guard teams, the combined Pipe and Drum Corps, motorcycle officers, and bicycle officers will begin to line up in the 100 blk E. 4th Street at 5:00 pm to prepare for their march to the Capitol. Step off will be about 6:00 pm.
For those law enforcement officers who wish to participate, please click here for more detail and to register. After teams register they will be given further instructions. There will be parking near the Capitol for participants with buses to transport them down to the staging area off Congress Avenue.