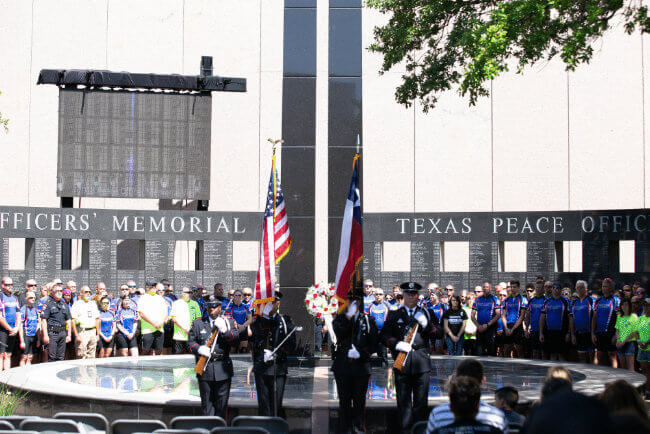 This annual event will honor all fallen Texas Peace Officers and their families. The unity bicycle route covers approximately 150 miles over two days to complete the journey into Austin to the Texas Peace Officers' Memorial Wall at approximately 3:00 pm.

The Texas Peace Officers Memorial Ride donates all proceeds, distributed equally, to all four Texas C.O.P.S. Chapters: Metroplex C.O.P.S, Greater Houston C.O.P.S, South Texas C.O.P.S, and West Texas C.O.P.S.

The Texas Police Officers Memorial Ride donated $64,000.00 to the Texas Chapters of C.O.P.S. for 2018!