TPOM News
Get the latest updates on news, events and more.
OIG Deputy Richard Hale Funeral & Donation Info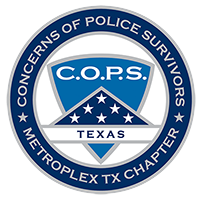 It is with a heavy heart that we are reporting the loss of former Fort Worth Police Officer, Deputy Inspector General Richard Haley. He succumbed to injuries following a severe car crash in Decatur, Texas. He leaves behind his wife and eight children. His agency and his community are mourning the loss of a very important member of law enforcement and a friend.
For those interested in making donations to the OIG Deputy Richard Hale family:
The account can accept donations starting Monday at any Wells Fargo Bank. The account is named Deputy Richard Hale Memorial Account.
Services for OIG Deputy Richard Hale will be as follows:
Visitation will be Monday, May 14, 2018 from 6-8pm.
The Funeral will be Tuesday, May 15, 2018 at 1 pm.
First Baptist Church
1200 Preskitt Road
Decatur, Texas